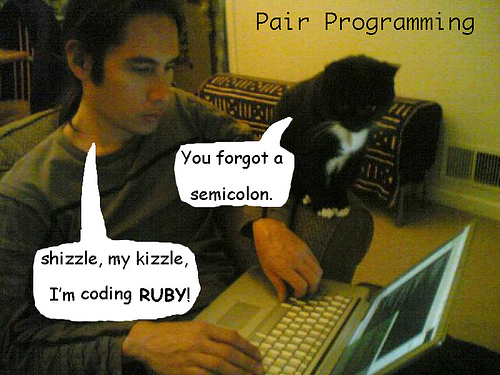 My mind is blown that my week-long vacation was so recent. It feels like I haven't had time off in forever. This seems like a very, very bad thing, as our next break isn't until Christmas. Oh, October, November, and December, you're going to be a long few months.
This was a pair programming week, which can be good or bad. Thank the lord, my partner was a good one this week. She kept me sane, and we worked really well together. Next week is an individual project. I think this will be good, since I'll truly get to know every aspect of the project. But it was nice, this week, to have a commisseration buddy.
Yesterday, I was interviewed by a PhD student who is trying to get an understanding as to the type of person who attends a coding bootcamp. I'm looking forward to seeing what he finds out. Apparently, Ada is The Ultimate when it comes to Seattle-area bootcamps. Everyone wants to be an Adie. After that, I did my Month 2 assessment (How is it already two months?!), then headed to a German place to meet with some cohort-mates and drink.
Today was pretty mellow. I went to the farmer's market for the first time in 3 weeks. This was the last market this season for my favorite berry vendor -> sad panda. Tomorrow, I have an appointment to try on bridesmaid dresses for Mariah's wedding in January. I hate shopping, so hopefully that won't be as bad as I'm dreading it will be. Fingers crossed!